MARKETING UNPLUGGED- AN INSPIRATIONAL LIBRARY
Every year, just before the festival season I take out books that I know I will not be referring in the future. These are the books I can do without. And the outgoing books reach people who want to read them. Meanwhile, space is created in my book collection allowing me to pick new books.
MARKETING UNPLUGGED is one book that will not leave my collection for few years to come. By that time, the thinking in it may have to make space for more.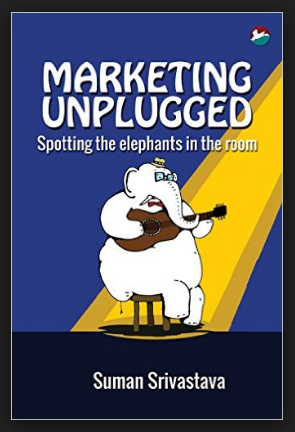 Marketing in its earlier avatar has been dead. A new form and thinking that evolved later is already showing signs of being out dated. However, this is the biggest elephant in the room that people ignore. If I take Suman Srivastava's words ' The main reason why the old marketing doesn't work now as well as before is that consumers have caught on to the old tricks. It's like a lover using the same words to woo his beloved. After a while, they become routine and lose their thrill. In marketing, as in love, innovation is critical.' And that is so bang on.
It is different to argue if marketing is an art or a science but no doubt the trade tricks and approaches have to change with the evolving business and consumer eco-system. Unfortunately, like other professional specialisations like Medicine and Lawyers, Marketing seems to be dead to the idea of continued learning and exploration. Quite a bunch of marketers from older generation are bidding their time and wishing that their earlier craft will still help them solve today's issues. How dead and moronic can one be.
Experiential learning is not only a marketer's field; the consumer has been learning and sharing, is more cautious and better informed. The virus that is affecting marketing is different than what the practitioners have been vaccinated for. The slow death of many functions and the new design of emerging learning is completing the cycle of competence- expertise and complacency.
Suman's 10 elephants are simple. They are not rocker science. In the privacy of self, most marketers will give credence to their ineffectiveness in current environment.
Suman present these 10 theories with expiry notice in a very organised fashion. A point of view, a large array of examples and practices and a section titled "Guru Speak', presenting the point of views of well-known author and practitioner.
Marketing is not a science.
Marketing is not war.
Consumers are not rational.
Consumers hate making choices.
All consumers are not equal.
The world is not flat.
Brand identity is not sacred.
Marketing exploits.
Don't follow industry best practices.
Brands are more important than ever.
Read MARKETING UNPLUGGED by SUMAN SRIVASTAVA To understand the points better.
The writing style is very smart and easy. Suman has sprinkled signposts across chapters. It makes you read further and builds expectations. Remember, Balajee production's tradition of finishing the weekend episode with an unresolved interesting situation and with a promise to solve it in the next episode. It is true about 'Marketing Unplugged' too.
It is a book you can pace if you really try. As each elephant has its own life. The chapters are small and interesting, it adds to the readability quotient.
Nevertheless, one could have done with better-treated photograph and diagrams. They are printed in black and white, but the originals have not been truly treated for B&W reproduction. This is a huge drawback.
Additionally, Suman at places refers to examples and takes it granted that the readers would be aware of it.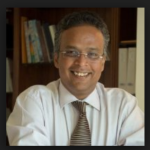 SUMAN SRIVASTAVA
Somewhere a bit more examples, description and pictures / diagrams would have helped.
Let me share another reason why the book will remain with me. Other than the Guru Speak section, which is devoted to a supportive point of view from a well-known author or practitioner, the book has multiple references on authors, articles and books. And for a person like me, who has a problem remembering names of authors and who believes and pushes 'LEARN THE CONCEPT NOT THE CONTENT' this is a library.
It has also created a list of some 10 books that I think I must read.
MARKETING UNPLUGGED by Suman Srivastava, CinnamonTeal, INR 399, Pages 246.
FULL DISCLOSURE Suman Srivastava is a batch mate from IIM Ahmedabad 1985-87, a dear friend. He was the agency head at EURO RSCG, when the agency collaborated on brand 'Dainik Bhaskar' for 5 odd years.